The Equarius Trust
Our Aims
The Equarius Trust aims to provide services of the highest standards within the Australian thoroughbred racing industry.
Dartbrook Downs is owned and operated by Equarius Trust.
To this end, our day-to-day business goals and operations are built to achieve the greatest outcomes for our clients.
Equine Pool
We have produced Scone's first commercial Equine Pool, located alongside the Scone Racetrack at the Hunter Valley Equine Research Centre.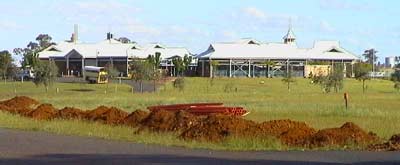 The Equine Pool and associated Stable Complex allows horses within Scone the diverse training opportunity ordinarily enjoyed by city horses.