Spelling
Our spelling consists of sheltered, irrigated paddocks with 3-rail safety fencing, all paddocks are separated by a laneway allowing for quality individual and/or shared spelling.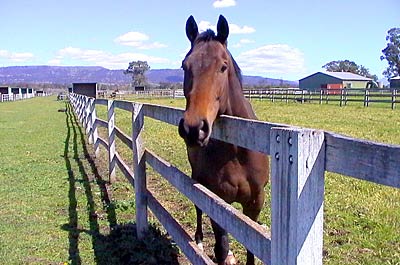 For mares, foals, weanlings, and yearlings, see Agistment.
Premium individual spelling
Ideal for colts, enabling separation from other horses.
Also suits shortstay gallopers requiring a letup from work.
Shared spelling
Having multiple paddocks allows us to alternate the location to suit your horse. Shared spelling may be as few as 2 horses to enable closer observation.
Multiple shared spelling
Our larger paddocks can accomodate many horses, and allows plenty of room for free movement, interaction with other horses, and grazing.